We're the Ladies Who Crunch, and we make Bottom Lines, Top Dollars — a podcast about all the money things you suspect might be ruining your life.
Listen here.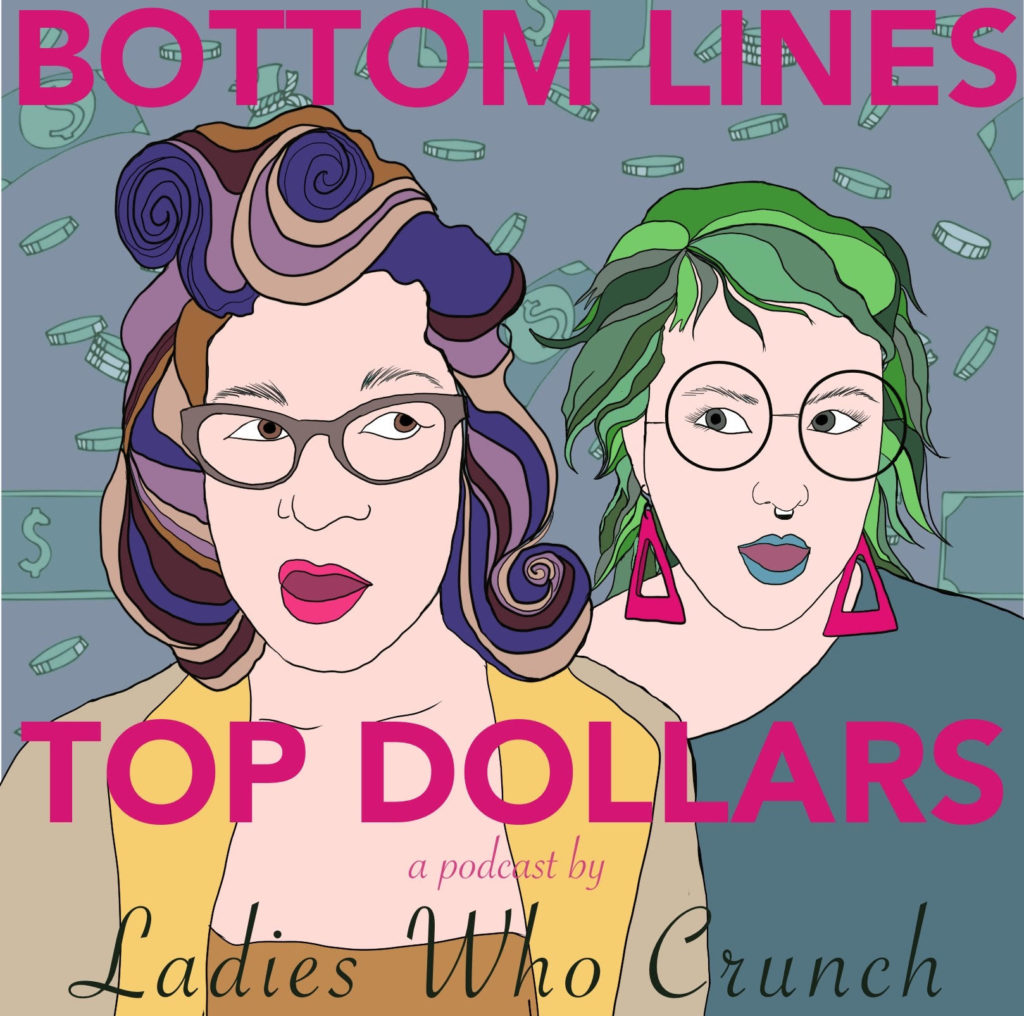 Welcome to a podcast made by anti-capitalist finance professionals who, like you, don't trust money and therefore are obsessed with understanding it.
The Ladies Who Crunch are artists and cultural workers who made careers in finance – because the way money works is messy and inequitable. Bottom Lines Top Dollars takes you behind the scenes on current events and inspiring developments in economics so you can go from freaked out to inspired (and probably still a lil freaked out) about the machinations of the big machine: money.
Season 2 (Spring 2021) is live! We're releasing a new episode every Thursday here.
Season 1 (Fall 2020) topics:
The pandemic and housing crises, Universal Basic Income, Billionaires, Reparations, Climate Nihilism, Investing and WTF is "A Future" right now, Class and Money stories, Punk Culture and Money, Economies Beyond Cash, and Mutual Aid/Gift Economies.
A few things you can do:
If there are topics you want to hear us talk about, send us an email at bottomlinestopdollars [at] gmail.com
Loo
L